Snapshots of the absurd
Beckett & Beckett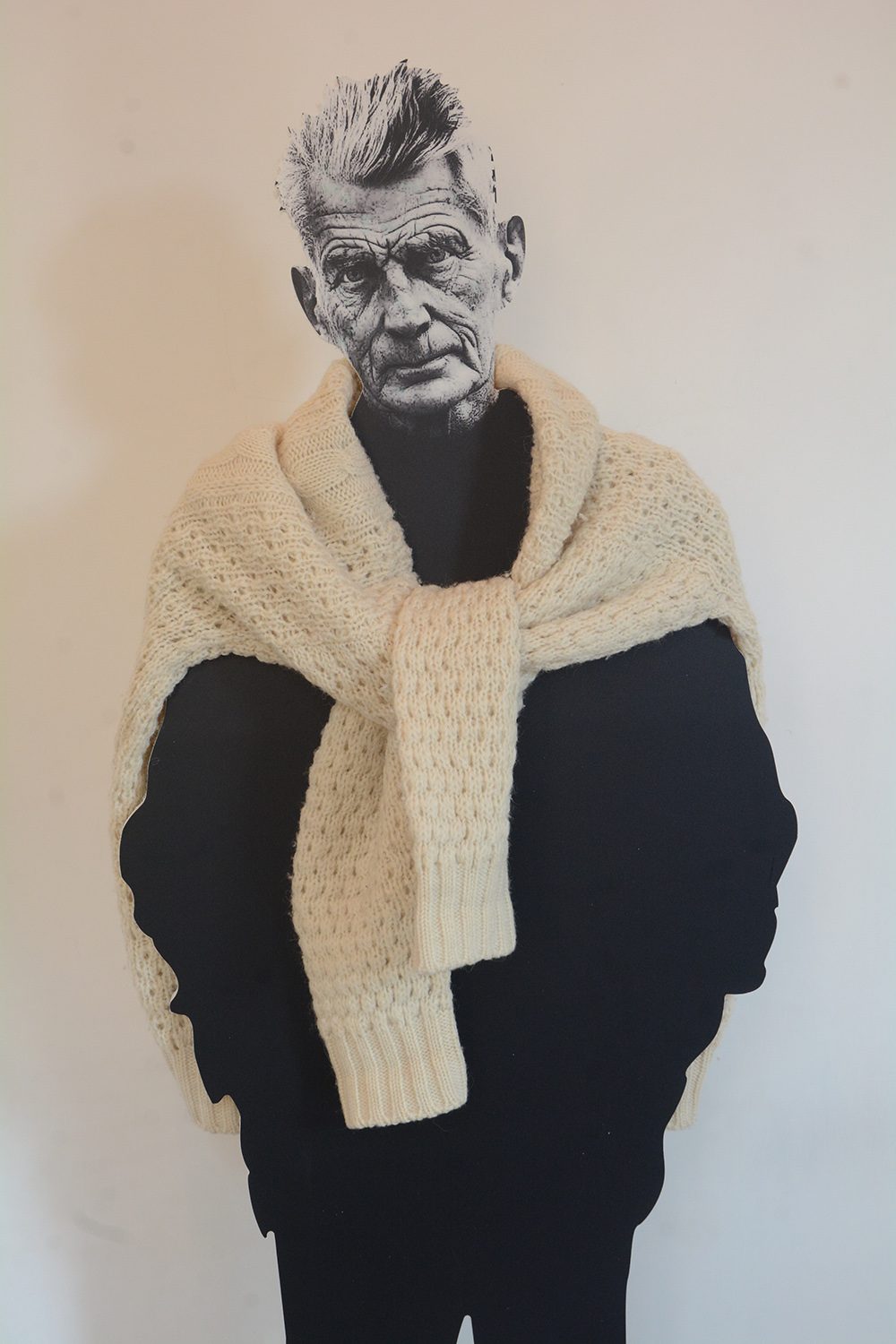 Beckett & Beckett is composed of two confluences: on the one side, an exhibition titled Tommaso Le Pera – Seventy pictures of Giorni Felici by Samuel Beckett – and on the other side, Lane da Dublino, an installation by Raffaele Curi.
Tommaso Le Pera – Seventy pictures of Giorni Felici by Samuel Beckett documents and records the renowned trip of the "photographer of the Italian theatre" through the masterpiece of the Irish writer, published and acted in 1961 for the first time, and subject of numerous representations since then. The exhibition is a parade of the most interesting and fascinating mises-en-scène of the Italian and international scenes: from Antonio Calenda to Robert Wilson, from Mario Missiroli to Anna Marchesini to Claudio Jankowski. And more: Giampiero Solari, Riccardo Caporossi, Andrea Renzi, Giancarlo Cauteruccio, Marco Isidori.
Seventy pictures and ten productions of Giorni Felici – it was titled 'Happy Days' in its original version, then translated in French from the one and only Beckett in 'Oh les beaux jours'.
In between the Beckett shapes and white "Dubliner" jerseys, the installations Lane da Dublino by Raffaele Curi is provocative, but also a tribute to the literary Irish genius. A white wool thread acts as a trait d'union creating a route, visible but also underground, in between the different fragments of action and the exhibiting spaces of the Rhinoceros gallery.
Snapshots of the absurd
Ionesco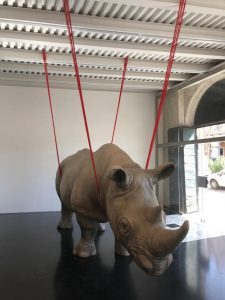 Shapshots of the absurd, recognition via images of the absurd theatre and surrealism, the exhibition-event Ionesco, the Rhinoceros in Rome, open to the public from the 16th of April to the 30th of May 2019, is an action which is taken place in the rhinoceros gallery, the building designed by Jean Nouvel for Alda Fendi. The exhibiting spaces of this gallery are revealed through hidden fingerprints, both real and symbolic ones. A kaleidoscope of images accompanies the visitor through installations, projections, photography, music; a new Experiment of the Fondazione Alda Fendi, which has been promoting since 2001 experimentations going above and beyond conventional art borders, with the use of disciplines: starting with the building's name, which evokes both the classical era and the absurd theatre.