Inaccessible
by Raffaele Curi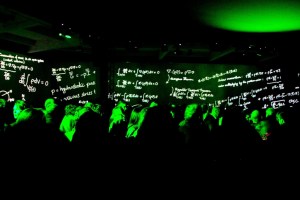 Inaccessible are the mysteries of life and inaccessible is the key to reach them. Who can solve the
mystery of youth, old-age, disease, beauty, creativity, birth, violated childhood, infanticide, non-
clerical power and the mystery of mysteries – the Vatican? 14 young 18 to 20 year-old actors are
the protagonists of this strange unique interpretation of Medea with Francesca Benedetti. The
actress, one of the greatest performers of the Italian theatre, will be wearing an extraordinary
costume created by Oscar winner Danilo Donati. INACCESSIBLE has archistar Jean Nouvel as
protagonist, exceptionally making his debut in the world of theatre, creating an exclusive scenic
totem.